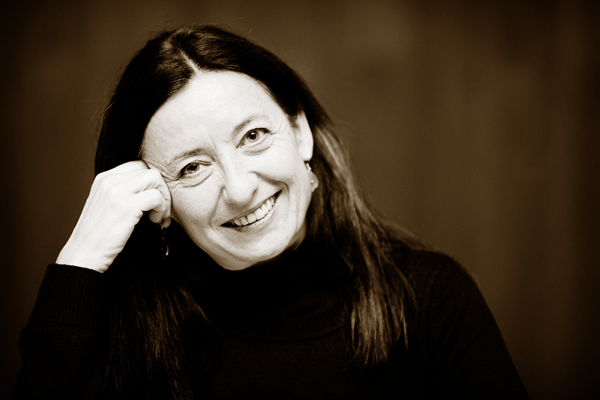 Dr. Stella Veciana created the RESEARCH ARTSplatform in 2012. (© Michael Miethe)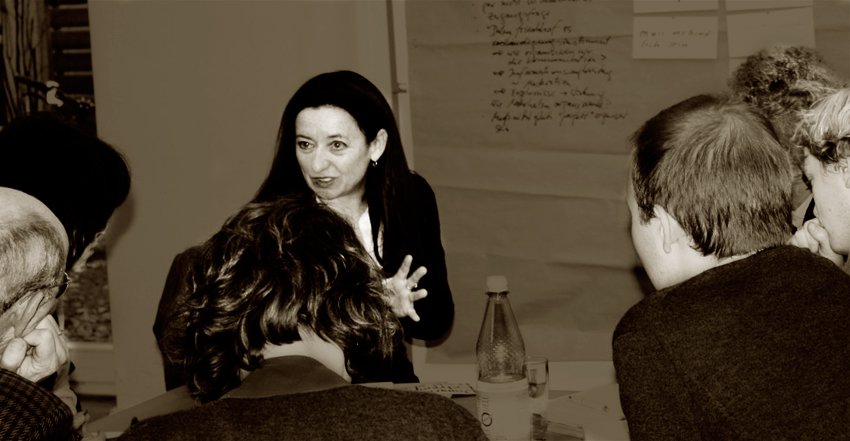 Moderation at the 2. Forschungswende Workshop, 30.102012. (© Hannes Bever).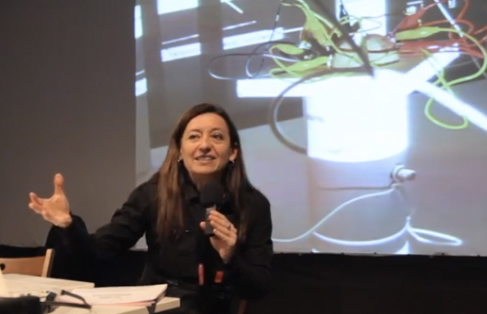 KIBLIX Art Science Technology Festival 2013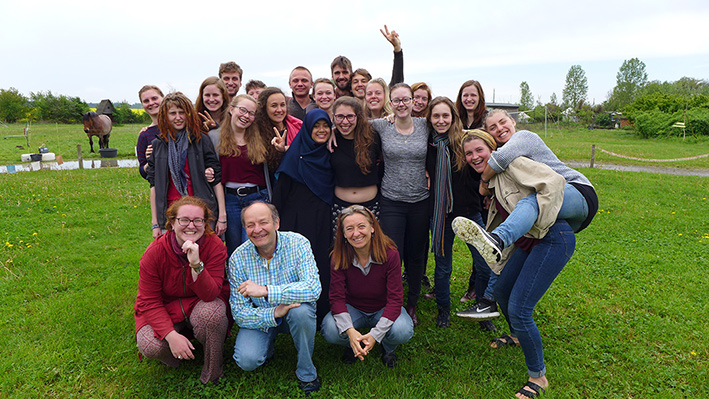 Realworld Laboratory. Transdisciplinary project, cooperation of Leuphana Universität with Ökodorf Sieben Linden, 2017.
My name is Stella Veciana and in 2012 I founded the RESEARCH ARTS platform.
After my studies of experimental art at the University of the Arts Berlin at Rebecca Horns' class, I received a DAAD scholarship for Computer Arts at the School of Visual Arts in New York. Afterwards, I completed my PhD on "Research Arts: the Interface of Art, Science and Technology as a Field of Knowledge and Action" at the Faculty of Fine Arts, Barcelona. I developed the idea of creating a platform for Research Arts while writing my thesis. At the Faculty of Fine Arts in Barcelona I worked as a visiting professor, juror on a selection comittee, and initiator of the annual degree shows.
My art-instalations, Films, Sculptures and paintings have been shown internationally in museums, galleries and art festivals in Germany, Spain, Greece, Poland, Slovenia, USA, Canada, among others at the Academy of Arts Berlin, Kunsthalle Nürnberg, Deutsche Bank Madrid, European Capital Thessaloniki, KIBLIX Art Science Technology Festival.
My research fields are focused on the exploration and development of artistic cooperative practices and participatory scientific approaches that may contribute towards a transformation to a globally sustainable society. More specifically the research fields I am mainly interested in are education for sustainable development, community-based research, participatory governance, artistic research and open science. I have developed transdisciploinary art projects in cooperation with a.o. Bread for the World, the German Commission for UNESCO and Heinrich-Böll-Foundation. I also collaborated with the German public participation platform "Forschungswende", which advocates civilian involvement in science, and is supported by the Federation of German Scientists.
After my MBA, i gained my experience in national and European research and technology transfer projects working as seniour project manager at the Catalan Institute of Nanotechnology ICN. Within the frame of the European project Soft Control linked to Hangar and Grid Spinoza I co-developed a trans-disciplinary practice and theory. Moreover I developed a research programm and wrote a Manual for Transdisciplinary Projects in Latin America for the GIZ (German Agency for International Cooperation), the UII (Universidad Indígena Inter-cultural) and Fondo Indígena. Furthermore, I co-leaded the project "Living in sustainable villages" financed by the German Environmental Ministry.
Since 2013 I have been teaching a.o. at the Leuphana University at the Institute for Ethics and Transdisciplinary Sustainability Research (IETSR). In transdisciplinary Reallabs I developed research-community partnerships particularly with ecovillges, and methods to support the enhancement of student's competences in participative and sustainability oriented research. In my adult education seminars i apply diverse communication methods, based on my trainings in a.o. Community Building (Scott Peck), Forum (ZEGG) and Dialogue (David Bohm).